Now that harvest time is basically over for chile peppers in a large, temperate area of North America, we growers done things like dehydrated our pods or employed fresh chiles into recipes in order to enjoy or preserve them.
One such thing to do with fresh jalapenos is to make Bacon-Wrapped Jalapeno Poppers. Sometimes known as "Atomic Buffalo Turds", these scrumptious treats are both easy to make and they are also an appetizer which a lot of non-chileheads can eat.
Buffalo Wild Wings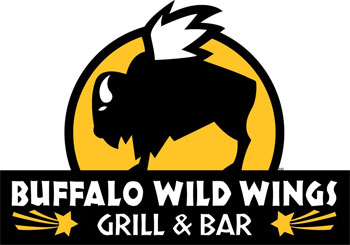 I conversed with the head of Research & Development of America's largest hot wing restaurant chain, Buffalo Wild Wings, about buffalo sauces and seasonings, the product development process, Scoville ratings and more.  Also, while I was at a local St. Louis, Missouri area Buffalo Wild Wings location I reviewed a few new, test items on their dessert menu – spicy ice creams. Covered in Berry Habanero and Caramel Heat toppings, I wanted to see how the restaurant chain desired to bring the concept of "sweet and heat" into the mainstream consciousness.
Wicked Cactus Sauce
My latest Weekly Firecast episode featured an interview with brand new hot sauce producers who go by the moniker Wicked Cactus Sauce. They really have a handle on juggling complex, delicious flavors with remarkable dexterity in addition to using lovely amounts of chile heat.
More Chile Blogs Than Ever Before?
I speculate that with this new found fiery foods explosion that fans of the hot stuff are looking to blogging about it more and more. A greater number of spicy food websites doesn't necessarily equate to exponentially growing knowledge and coverage about chile peppers and hot sauces, but thankfully most of the newer crop have a measure of high quality to them, and that has to be admired.
http://www.scottrobertsweb.com/Are-We-in-the-Midst-of-a-Hot-Sauce-Blog-Renaissance
Reviews
{ 0 comments }